About us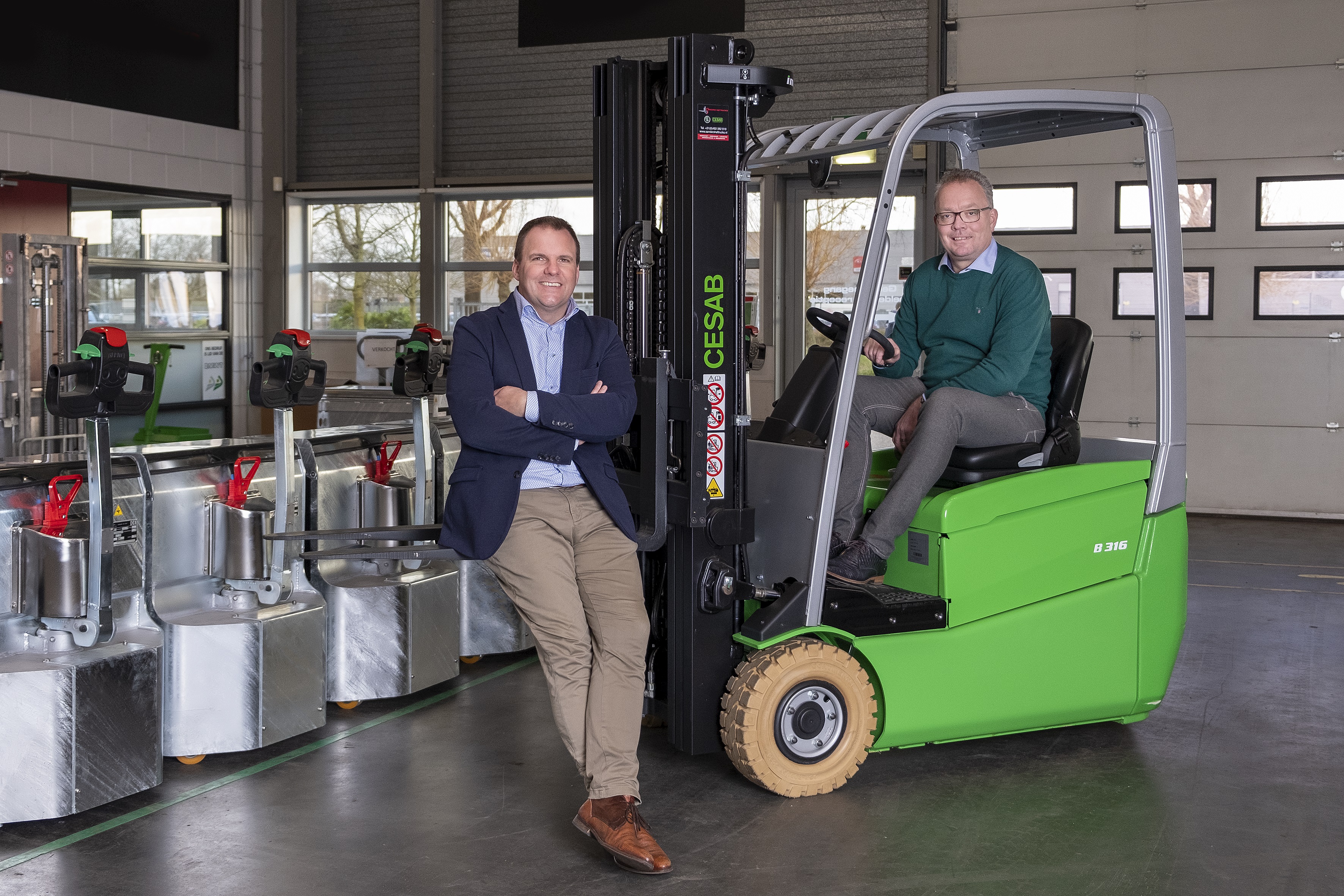 Sanders Heftrucks is an all-around and full-service provider of internal transport. The company was founded on January 1st, 1980, and since that time the wishes of you as a customer stand above all. We help you to find the right internal transport for your company and also offer a great service. This means that you only have to focus on the business operations of your own company.
From a hand pallet truck to an 8.5-ton electric forklift. From a fuel truck to a platform. But also for tailor-made trucks, extra lift weight, special attachments or a specific version, with us, you are assured of the right solution for the use in your company. And, in addition, a multi-brand service to stay mobile.
CESAB Material Handling Europe was founded in Bologna (Italy) in 1942 and the customer has been central since the very beginning. CESAB is a leader in forklift innovation and design. In addition to the head office in Brussels and the sales support in Bologna, CESAB has an extensive network in 29 countries of 120 exclusive and independent dealers all over Europe. You can be sure of excellent service - wherever and whenever you need it.
The forklift trucks and warehouse trucks for Europe are designed, produced and tested in factories in France, Italy and Sweden, using the best production processes in the world. This guarantees the highest quality standards, more flexibility, shorter delivery times and lower impact on the environment.
All this gives the customer the advantage of high-quality products, supported by strong local service, at a very attractive (lease) rate!