25/09/2017
CESAB Europe network grows to 120
Cesab Material Handling Europe is celebrating strong growth across its network, with 120 exclusive CESAB dealers now representing the brand in 23 countries, and several new appointments and promotions made at its head offices.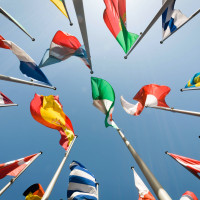 Reflecting the company's successful expansion, the number of dealerships in Europe has grown by 20 since the business celebrated the signing of its 100th exclusive CESAB dealer in 2013, and six new people have been appointed to the management, product and marketing teams in the last year.
 
Cesab, which distributes its counterbalanced forklift and warehouse product range through its exclusive independent dealer network, has recruited Oliver Glaser as Sales and Marketing Director, Daniel Vanhemelrijck and Luca Giovagnoni as Territory Managers and Ton de Hollander as Senior Marketing Product Manager.
Cesab has also made several promotions at its Brussels head office and Bologna sales office. Nathalie Arlt has been promoted to Senior Marketing Executive, with responsibility for managing Cesab's European marketing operation in Brussels. In Bologna, Angelo Longo has been promoted to Sales Coordinator and Eleonora Bacca has taken the role of Business Development Specialist.
Director of CESAB Material Handling Europe, Claus Christensen: "We're pleased that our network is continuously growing with now 120 dealerships marketing Cesab products across Europe, who fully appreciate the strengths of the Cesab brand. Our design heritage and great engineering skills have enabled Cesab to develop a world class range of forklifts and warehouse equipment, that our dealers, and our people, are proud to represent. 
"Our attention to productivity and reliability, through strong ergonomics and high quality manufacturing, has helped us to offer the highest standards to our customers. By partnering with Cesab, these customers have the perfect combination of high quality products from a major manufacturer and the flexibility of personal service from a local dealer. We're excited about our achievements so far and are looking forward to even bigger and better things in the years to come."